Parish Communications Toolkit
Welcome to your online resource for parish communications. Here you'll find assets you can use to communicate news and events to your parishioners.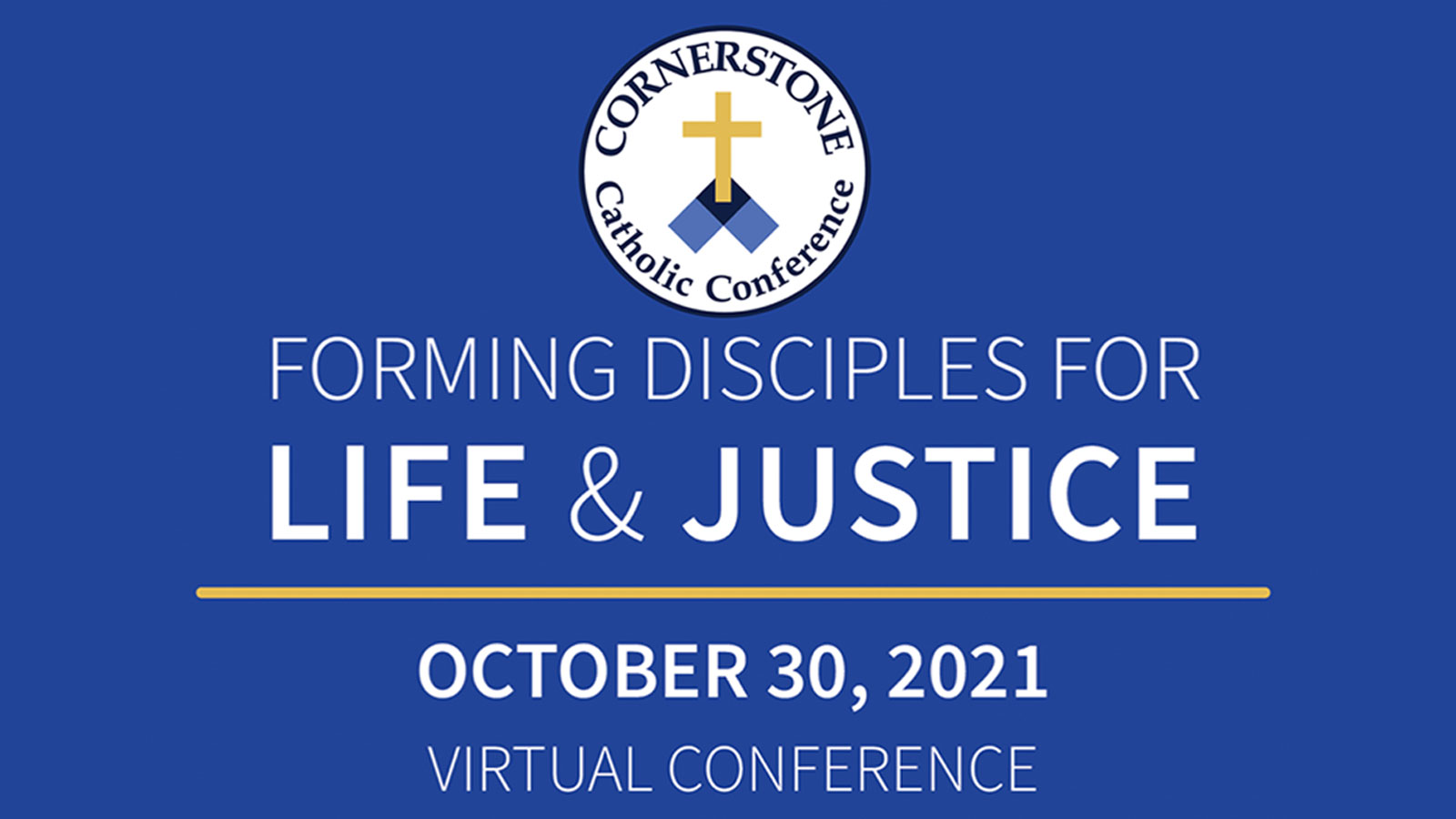 Cornerstone Catholic Conference
Letter from Archbishop Etienne.
With the bishops of Washington State, I request your help in presenting this year's Virtual Cornerstone Catholic Conference taking place on October 30, 2021. As we seek to unite Catholics in supporting both life and justice issues, we hope that you will encourage your parishioners to attend this online event. We also ask each parish to consider making a contribution to the conference.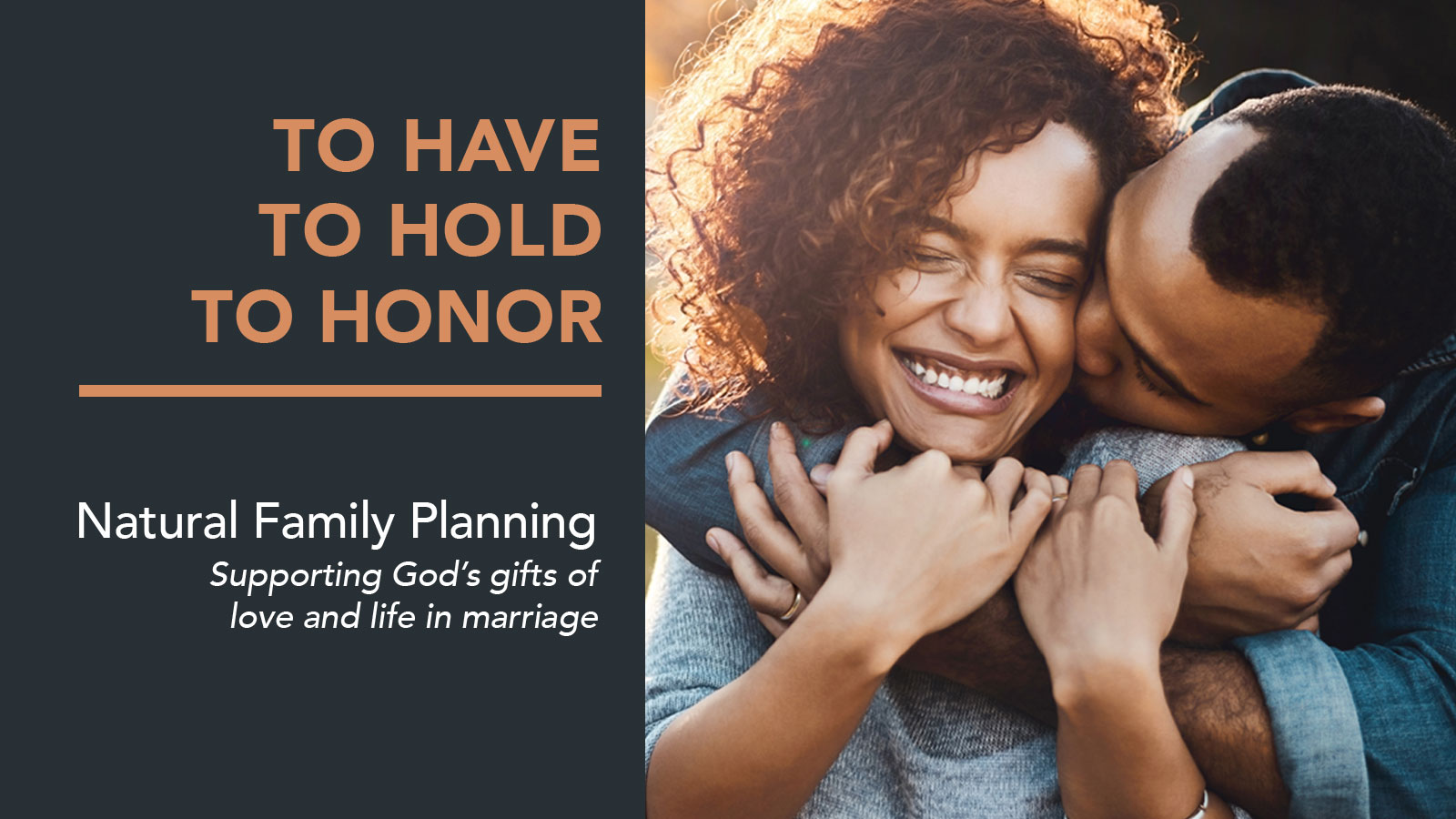 Natural Family Planning Awareness Week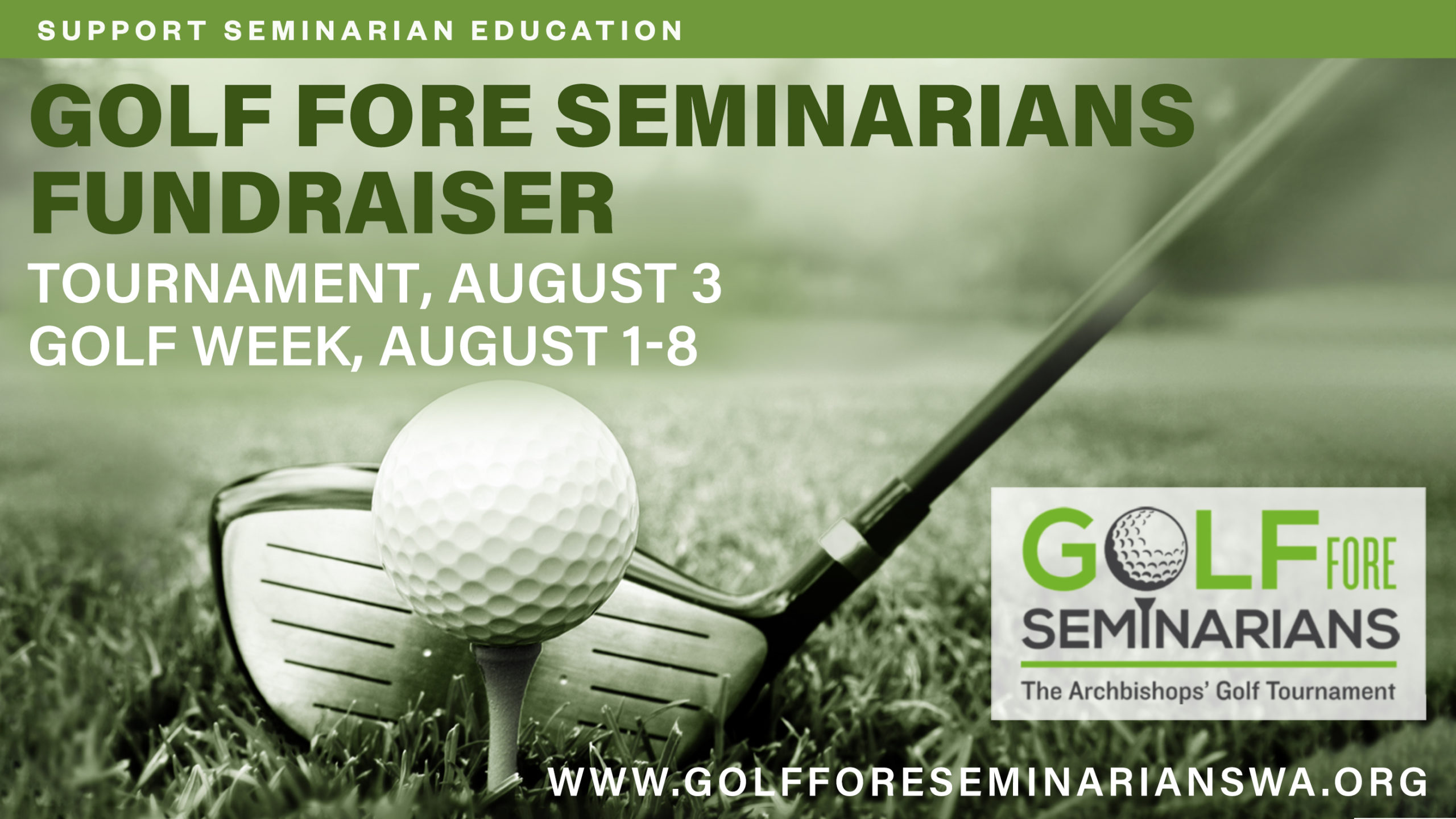 Archbishops' Golf Tournament
August 3: Tournament – Golf Week: August 1-8
3 ways parishes can support seminarian education.
1. FORM A TEAM and join the tournament
2. Participate in the TRAVELING PARISH CUP

3. Play golf anywhere anytime during GOLF WEEK: 
August 1-8.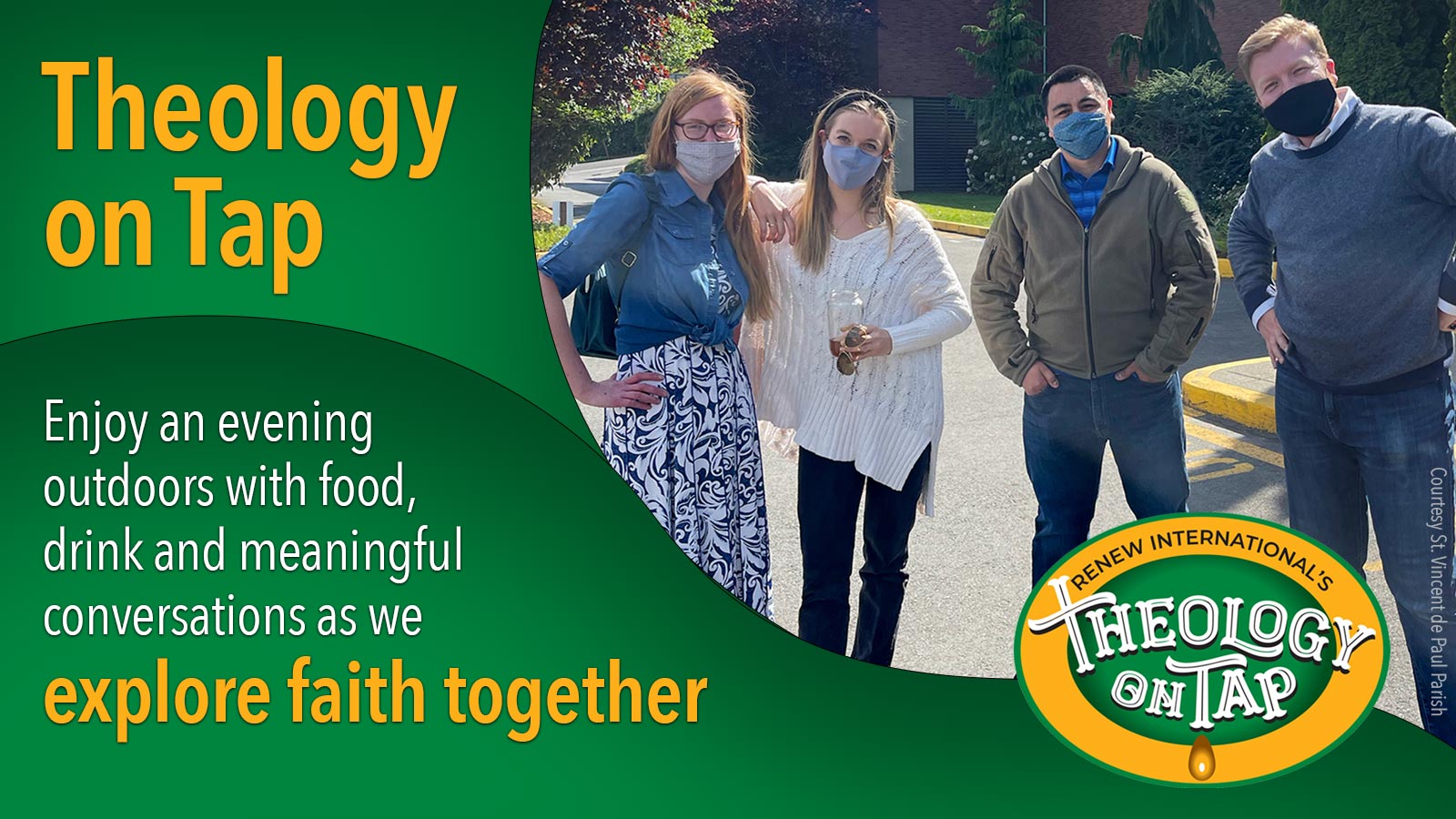 Calling all young adults age 18-39!  Enjoy an evening outdoors with food, drink and meaningful conversations as we EXPLORE OUR FAITH TOGETHER. Limited capacity. Must register online. $10 registration ($5 non-alcoholic & under 21); fee includes 2 drink tickets. Food will be available for purchase from a food truck.
Registration for August: Theology on Tap 8/19/21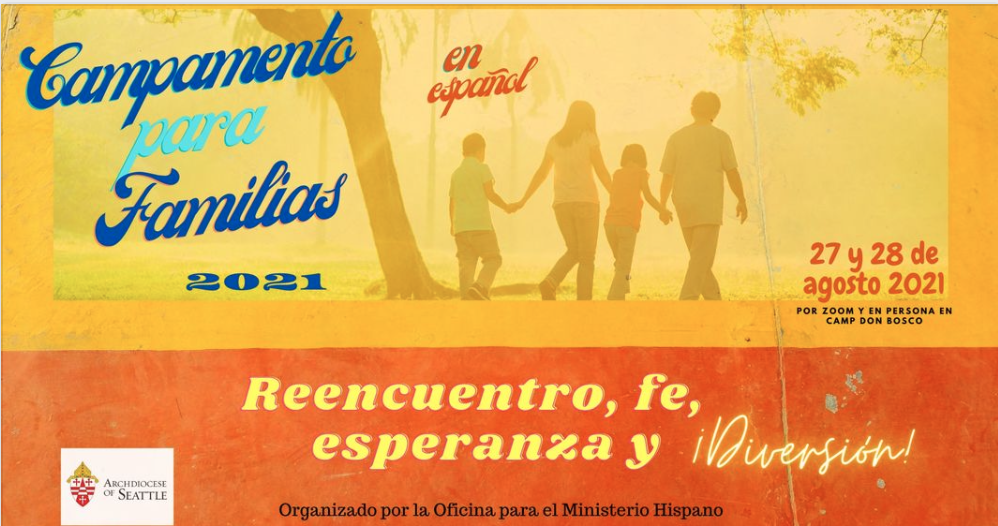 Hispanic Family Camp (in Spanish)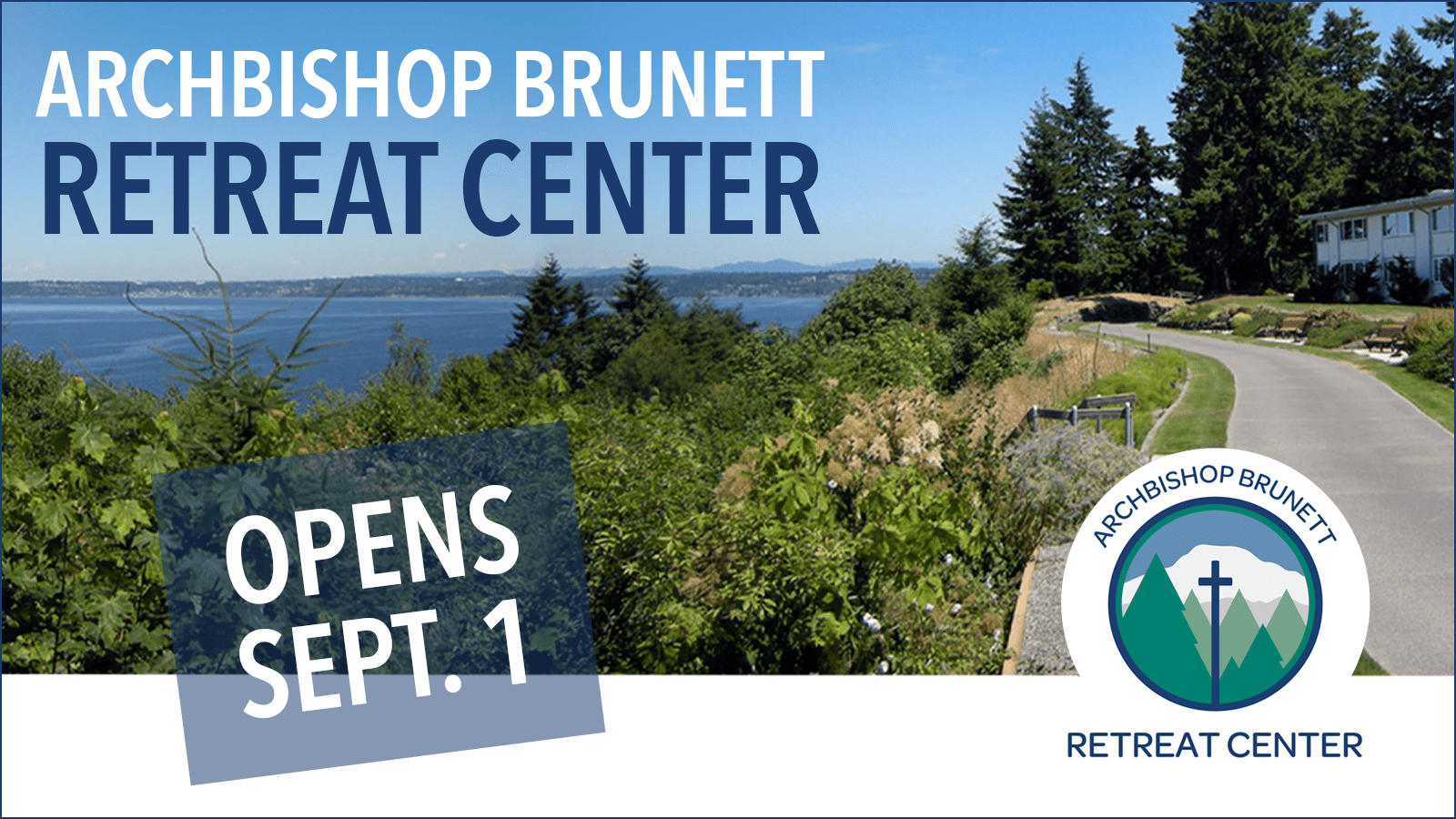 The Archbishop Brunett Retreat Center will reopen on September 1. Check out its new website with upcoming fall and winter retreats. Spread the word at your parish.  Social and web graphics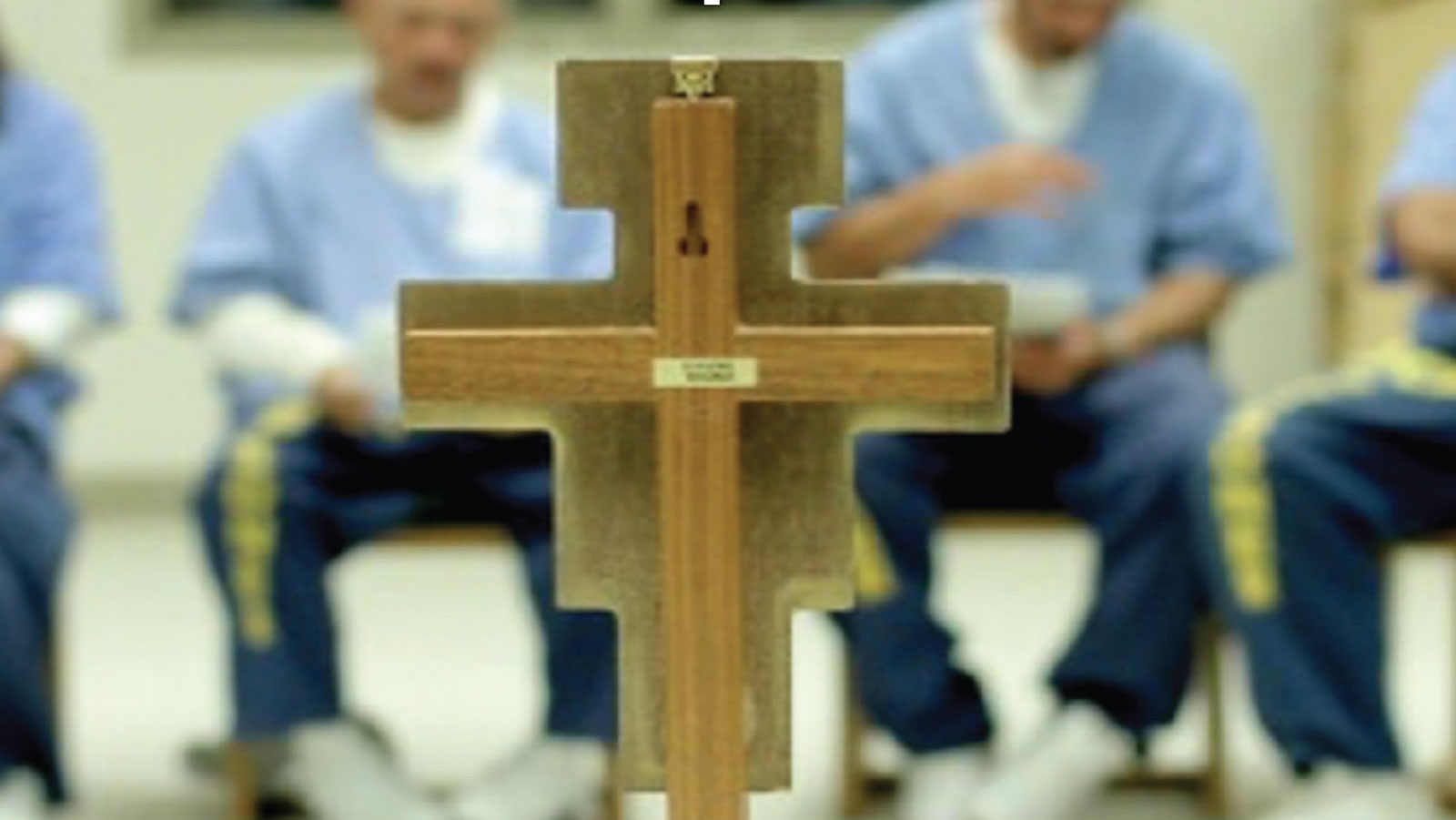 Jail and Prison Ministry 101
Tuesday and Saturday cohorts starting September 7
Social Posts to Share on Your Parish Facebook Page
Go to Facebook @ArchdioceseofSeattle and find these and many other posts.


National story about Deacon Ron San Nicolas from Sacred Heart Catholic Church, Lacey. In some ways, the Pandemic has allowed ministries to experience unexpected blessings. Shareable link
The Pandemic has impacted us all in many ways. Read more of this story from the The Seattle Times featuring Fr. Jim Johnson who is Pastor of St. Jude and Holy Innocents Catholic Church. Shareable link
Year of the Family. In Amoris Laetitia, Pope Francis encourages us to make space for God and one another. Shareable link
Go to NWCatholic.org and Facebook @NorthwestCatholic to find these and many other posts to share with your parish. 
Appealing to need for unity, pope restores limits on pre-Vatican II Mass. Saying he was acting for the good of the unity of the Catholic Church, Pope Francis has restored limits on the celebration of the Latin Mass. Shareable link
New leadership team for Sisters of St. Joseph of Peace. Sister Andrea Nenzel, vice-chair of the board of directors for PeaceHealth, is the new congregation leader of the Sisters of St. Joseph of Peace. Shareable link