Welcome to the Catholic Church in Western Washington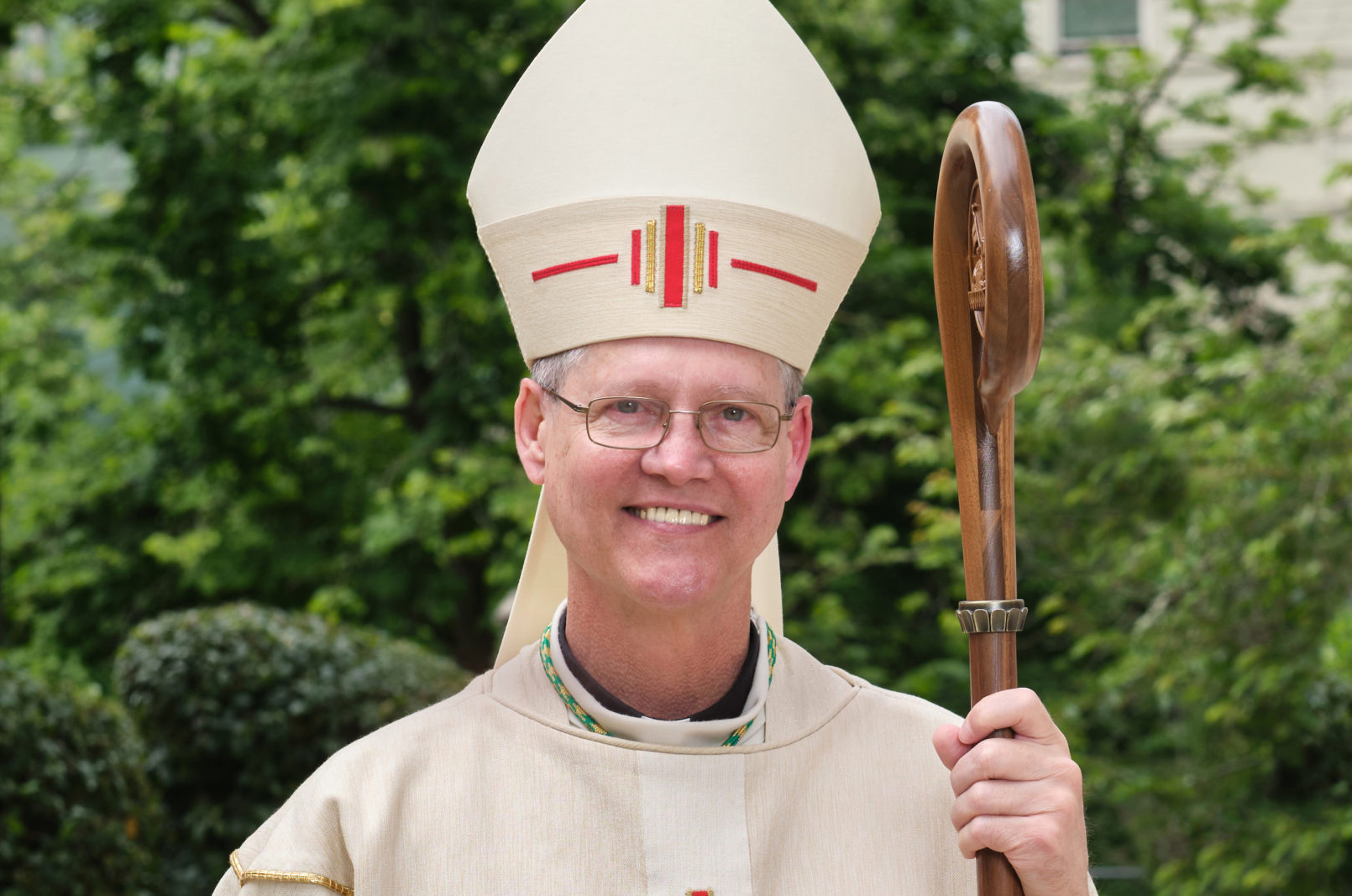 From Archbishop Paul D. Etienne
Welcome to our new website! Thank you for taking time to visit us. We hope this website inspires you to learn about the Catholic faith or go deeper in your own relationship with Jesus. Learn about our ministries, upcoming celebrations, local Catholic events and more. This website is here to serve you. May it help you to find and experience the endless love and joy of our Lord.
Archbishop Paul D. Etienne invites everyone in the Archdiocese of Seattle to a renewed focus on the heart of our faith and the center of our parish life: the Eucharist. The Eucharist is central to our life as Church and as individual Christian believers. In a very real way, we cannot live without it.
During this year, the archbishop asks every Catholic and parish community in Western Washington to commit to a deeper understanding and experience of the Eucharist.
Read more about the Year of the Eucharist here and in the Archbishop's Pastoral Letter.
How Catholics are carrying out prison ministry ...
CATHOLIC NEWS AGENCY
As the pandemic has severely restricted gatherings and volunteer opportunities, Catholic dioceses throughout the United States and Canada have had to rethink prison ministries. ...
Archbishop Etienne, religious groups urge unity, peace at polls
CATHOLIC NEWS SERVICE
As election polls opened Nov. 3, church leaders joined leading faith-based organizations in calling for unity and peace throughout Election Day and afterward as voting results are known.
Seattle archbishop introduces initiatives on pastoral, strategic
CRUX
Archbishop Paul D. Etienne of Seattle has introduced new pastoral planning and strategic planning initiatives, both part of an effort he expects will rebuild and strengthen the Catholic Church in western Washington.