National Suicide Prevention Lifeline: 1-800-273-8255 
Nacional de Prevención del Suicidio: 1-888-628-945
Following Jesus Christ as our teacher, the Mental Health Ministry gathers our wisdom and resources, reaching out to parishes and schools, to create welcoming communities of compassion, support and education to reduce the stigma of mental illness.
CLASSES & PROGRAMS
From the National Alliance on Mental Health - Washington
Family-to-Family
An 8-week course for families, partners and friends of individuals with serious mental illness. The course focuses on the emotional responses families have to the trauma of mental illness.
Peer-to-Peer
An 8-week recovery education course open to any adult with a serious mental illness. Peer-to-Peer emphasizes recovery from mental illness as a feasible, supportable goal and challenges the stigma associated with mental illness.
Homefront
A six-week course for families, caregivers and friends of active duty military members and veterans with mental health conditions. Based on the national recognized NAMI Family-to-Family program, NAMI Homefront is designed to address the unique needs of family, caregivers and friends of those who have served or are currently serving our country.
Family & Friends
A 4-hour seminar that informs and supports people who have loved ones with a mental health condition. Participants learn about diagnoses, treatment, recovery, communication strategies, crisis preparation and NAMI resources.
In Our Own Voice
A unique public education presentation that offers insight into the hope and recovery possible for people living with mental illness. Trained individuals living with mental illness lead a brief, yet comprehensive interactive presentation.
Ending the Silence
Helping middle and high school students understand mental illness makes a big difference. We can teach them about the warning signs for themselves and their friends. NAMI Ending the Silence helps raise awareness and change perceptions around mental health conditions. Through this 50-minute classroom presentation, students get to see the reality of living with a mental health condition, from the experience of a young adult living with mental illness and a family member.
FILMS
Like
LIKE is an IndieFlix Original documentary that explores the impact of social media on our lives. Technology is a tool. It is here to stay and social platforms are a place to connect, share and care, but what's really happening? Are we addicted? How do we stop? Where do we start? What do we need to know? By understanding the effects of technology and social media on the brain, on our lives and on our civilization, we can learn how to navigate it more safely together.
Our goal for this film is to inspire people of all ages, especially kids, to self-regulate. It is not about blame. It is about looking in the mirror and empowering ourselves to create balance in our lives and to learn to be there for each other.
Click here to book a screening of LIKE.
Angst
Angst is an IndieFlix Original documentary designed to raise awareness around anxiety. The film includes interviews with kids, teens, educators, experts, parents and a very special interview with Michael Phelps.
Our goal is to help people identify and understand the symptoms of anxiety and encourage them to reach out for help. Angst screens in schools, communities and theaters around the world. The film and corresponding materials provide tools, resources and above all, hope.
Click here to book a screening of Angst.
Resilience
Researchers have recently discovered a dangerous biological syndrome caused by abuse and neglect during childhood. As the new documentary Resilience reveals, toxic stress can trigger hormones that wreak havoc on the brains and bodies of children, putting them at a greater risk for disease, homelessness, prison time, and early death. While the broader impacts of poverty worsen the risk, no segment of society is immune. Resilience, however, also chronicles the dawn of a movement that is determined to fight back. Trailblazers in pediatrics, education and social welfare are using cutting-edge science and field-tested therapies to protect children from the insidious effects of toxic stress - and the dark legacy of a childhood that no child would choose.
Click here to book a screening of Resilience.
SCREENAGERS: Growing Up in the Digital Age
Are you watching kids scroll through life, with their rapid-fire thumbs and a six-second attention span? Physician and filmmaker Delaney Ruston saw that with her own kids and learned that the average kid spends 6.5 hours a day looking at screens. She wondered about the impact of all this time and about the friction occurring in homes and schools around negotiating screen time - friction she knew all too well.
In SCREENAGERS, as with her award-winning documentaries on mental health, Delaney takes a deeply personal approach as she probes into the vulnerable corners of family life, including her own, to explore struggles over social media, video games, academics and internet addiction. Through poignant, and unexpectedly funny stories, along with surprising insights from authors, psychologists, and brain scientists, SCREENAGERS reveals how tech time impacts kids' development and offers solutions on how adults can empower kids to best navigate the digital world and find balance.
Click here to book a screening of SCREENAGERS: Growing Up in the Digital Age
Screenagers NEXT CHAPTER
In Screenagers NEXT CHAPTER, we follow Delaney as she finds herself at a loss on how to help her own teens as they struggle with their emotional wellbeing. She sets out to understand these challenges in our current screen-filled society, and how we, as parents and educators, can empower teens to overcome mental health challenges and build emotional agility, communication savvy, and stress resilience.
We witness Delaney as she finds her way from ineffective parenting to much-improved strategies. We follow other personal stories of families from an array of backgrounds with a spectrum of emotional challenges. We also observe approaches in schools that provide strategies relevant beyond the classroom setting. Interwoven into the stories are surprising insights from brain researchers, psychologists, and thought leaders that reveal evidence-based ways to support mental wellness among our youth. The impact of social media and other screen time is incorporated in all the topics raised in Screenagers NEXT CHAPTER, how it may be impacting our teens' mental health, and what we can do to help foster youth in the face of struggles.
Click here to book a screening of Screenagers NEXT CHAPTER.
Wellness Wednesdays
You're invited to St. James Cathedral's Wellness Wednesdays - a free monthly mental health speaker series sponsored by the Archdiocesan Mental Health Ministry.
When: First Wednesday of the month
Time: 7PM-8:30PM
Where: Zoom
Register HERE
2023 Mental Health Luncheon
Resources for Youth
Our mental health luncheon focused on the state of affairs for youth mental health.  Click below for the resource packet.
*Note: Registration closes April 28th
Mental Health First Aid Training for ADULTS
Mental Health First Aid for Adults teaches people how to recognize signs of mental health or substance use challenges in adults ages 18 and older, how to offer and provide initial help, and how to guide a person toward appropriate care if necessary. Topics covered include anxiety, depression, psychosis and addictions.
Youth Mental Health First Aid Training
Youth Mental Health First Aid is designed to teach parents, family members, caregivers, teachers, school staff, peers, neighbors, health and human services workers, and other caring citizens how to help an adolescent (age 12-18) who is experiencing a mental health or addictions challenge or is in crisis. Youth Mental Health First Aid is primarily designed for adults who regularly interact with young people. The course introduces common mental health challenges for youth, reviews typical adolescent development, and teaches a 5-step action plan for how to help young people in both crisis and non-crisis situations. Topics covered include anxiety, depression, substance use, disorders in which psychosis may occur, disruptive behavior disorders (including AD/HD), and eating disorders.
Suicide Assessment, Intervention & Treatment Training
How do you determine if someone is suicidal and what can you do to help? In this training, you'll learn how to recognize the warning signs of suicide and assess the safety challenges of suicide and suicidal behavior. We'll explore approaches to suicide management that anyone can use to more effectively communicate with individuals in crisis. Meets state requirements for social workers, mental health professionals, nurses, marriage and family therapists, naturopaths, osteopathic health professionals,  physicians,  physicians assistants and psychologists.
ASIST - Applied Suicide Intervention Skills Training
ASIST is a two-day, skills-based training in suicide first aid. Like CPR, training in suicide intervention develops skills that reduce the immediate risk of death until other resources can be mobilized. ASIST provides practical training for caregivers of all kinds including: first responders, mental health professionals, teachers, social workers, community volunteers or anyone concerned about family or friends.
In this training, you will learn practical tools to monitor your own temperature when situations are intensifying. You will learn both verbal and nonverbal techniques to ease volatile encounters, and have a chance to practice these in class. The training introduces ways to establish boundaries and control the environment, while still actively listening and understanding the needs of the client. This training is suitable for anyone who regularly interacts with the public as part of their job, including receptionists, administrative and customer service staff, as well as supervisors and managers.
Compassion Fatigue is a term used to describe the psychological, emotional, and physical cost of working in one of the helping professions, such as healthcare, education, mental health, disaster relief, law enforcement, hospice care and social and environmental justice. The individuals involved in these and other similar professions pay a high emotional price because trauma can be contagious - especially for the highly empathetic, who are likely to choose professions where they will be always reaching out a hand to help others. The impact of absorbing secondary trauma can affect both the professional and personal life and alter world view. The good news is there are healthy ways to combat this onslaught and to build positive defenses against secondary trauma.
Networks for Life is a 3-hour certified training for youth suicide prevention, intervention, and post-vention. This training is for anyone working or interacting with youth, such as: school faculty, individuals in the field of education, adults who work directly with youth and parents. You will learn skills to identify, explore, and intervene signs of suicidal ideation, how to communicate with students and their families about depression and suicide, laws and ethics in confidentiality and reporting, as well as tools to support youth after a suicide loss.
Schools play an important role in youth suicide prevention. Crisis Connections offers three health curricula designed to be taught by classroom teachers or counselors, and appropriate for students at the elementary, middle, and high school levels.
-Mental Health First Aid Trainings for Adults
-Youth Mental Health First Aid Training
Contact the Mental Health First Aid Website for available trainings
www.mentalhealthfirstaid.org/take-a-course/
-Suicide Assessment, Intervention & Treatment Training
-ASIST - Applied Suicide Intervention Skills Training
-De-escalation Training
-Compassion Fatigue Training
-Networks for Life Training
-School Resources
Contact Crisis Connections for available trainings and registration
https://www.crisisconnections.org/get-training/
P: 206-461-3210
Adult Mental Health First Aid (Hosted by NAMI Seattle)
Date: May 17, 2023
Time: 9:00AM - 4:30PM
Where: Online
For more info and to register, click HERE
*Note: Registration closes April 28th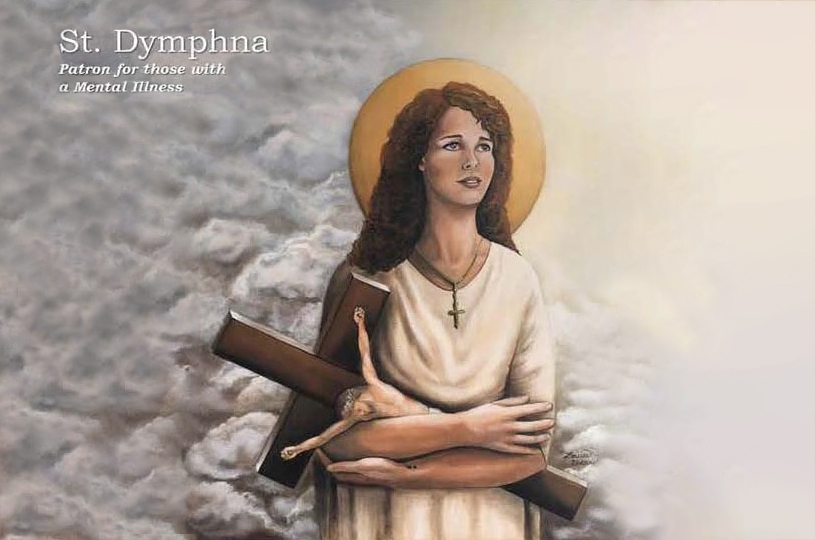 Kimberly Abadir
Cathy Callans
Joe Cotton
Connor Geraghty
Maggie Gonzalez
Erin Maguire
Anisa Ralls (Committee Chairperson)
Deacon Ronnie San Nicolas
Nick Schoen
Judy Son
Joe Stevens
Dane Stringfellow
Leigh Stringfellow
Amanda Zilke
What is Catholic Lifesaver Corps
Catholic Lifesaver Corps (CLC) is a unique peer-to-peer suicide prevention program in the Archdiocese of Seattle.  CLC consists of a team of high school students (16 & older) who are trained and certified as facilitators of the 4-hour safeTALK suicide prevention workshop. They, in turn, offer regular trainings in their respective schools and nearby parishes to educate fellow students on the signs of suicidal ideation and the necessary steps to keep their peers safe.
For more info and to apply for the program, click HERE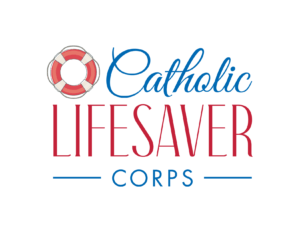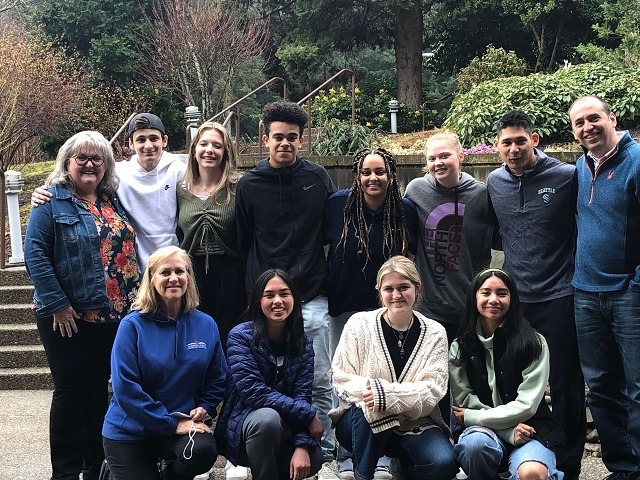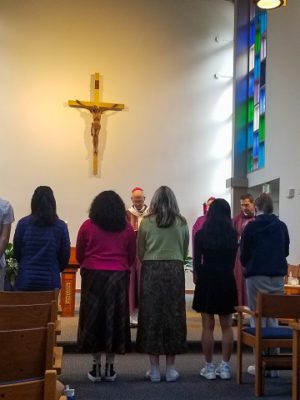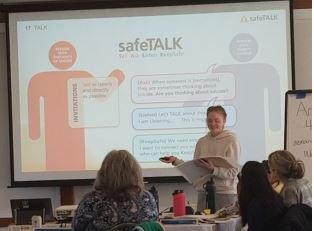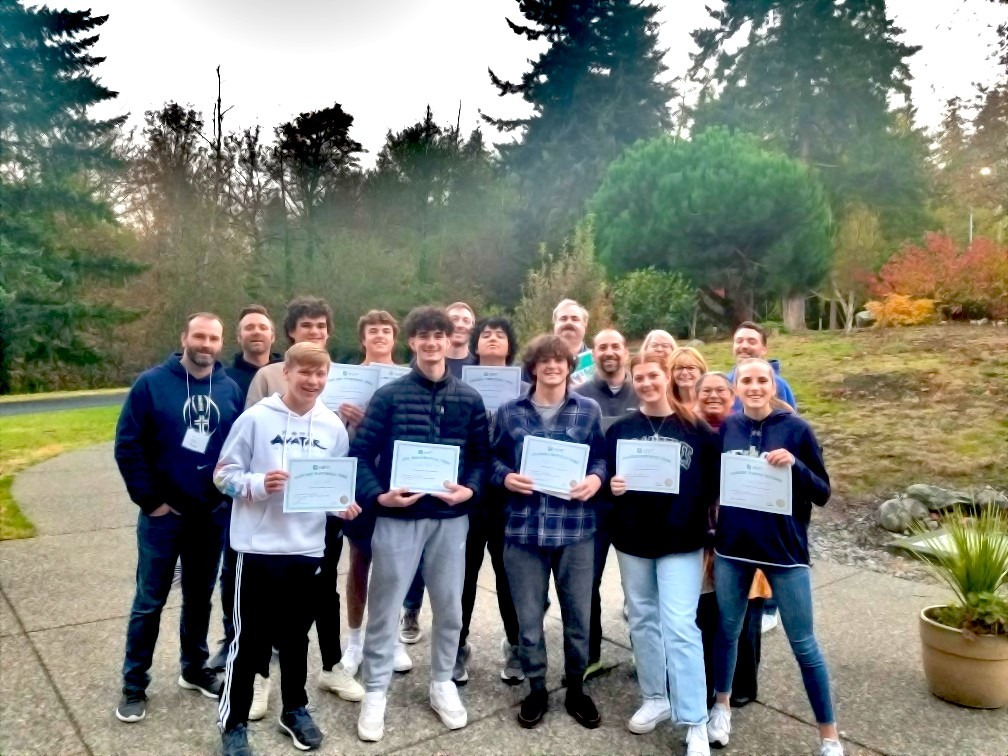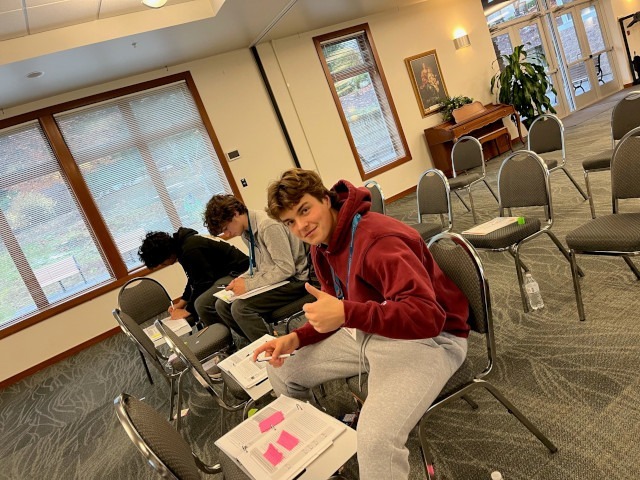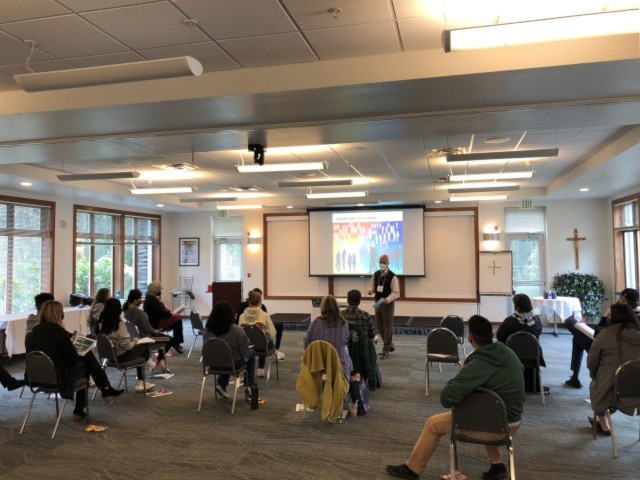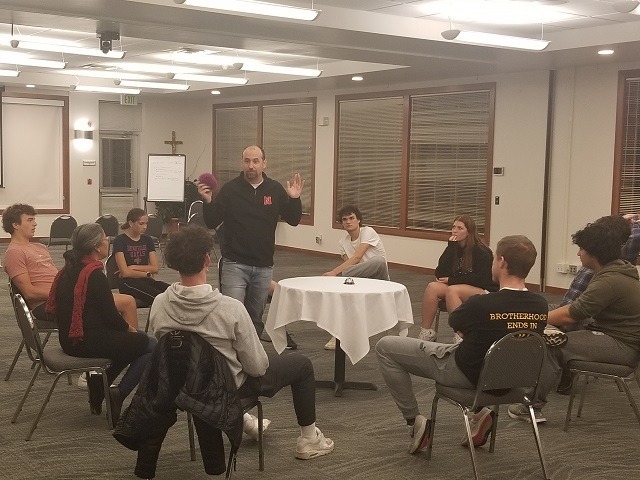 Joe Cotton
Executive Director | Department of Pastoral Care and Outreach
206-382-4847 | joe.cotton@seattlearch.org
710 9th Ave, Seattle, WA 98104-2017