Welcome to the Catholic Church in Western Washington
2023 Annual Catholic Appeal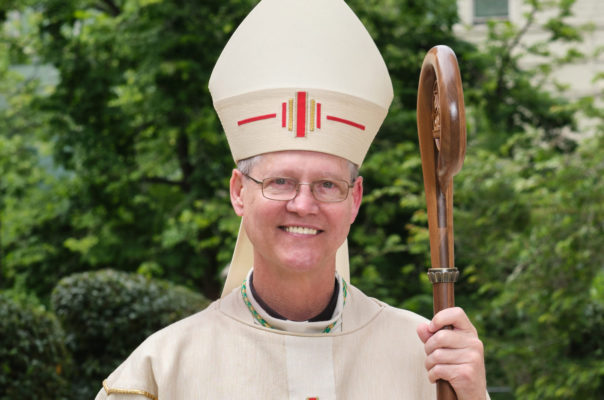 From Archbishop Paul D. Etienne
From Northwest Catholic

Archbishop Etienne Issues Joint Letter Urging G7 Leaders to Take Steps Toward Nuclear Disarmament
SEATTLE, May 16, 2023 – Archbishop Paul D. Etienne along with Archbishop John C. Wester of Santa Fe, New Mexico, Archbishop Peter Michiaki Nakamura of Nagasaki, Japan and Bishop Alexis Mitsuru Shirahama, of Hiroshima, Japan, issued a joint letter to the G7 leaders urging for immediate action to prevent further proliferation of nuclear arms.
Statement to Protect the Clergy-Penitent Privilege
SEATTLE, April 19, 2023 – The Catholic bishops urge legislators to reincorporate the clergy-penitent privilege as they consider HB 5280. Confession, or the sacrament of reconciliation, is an act of worship and part of our Catholic liturgy. When a priest celebrates the sacrament of reconciliation, the priest is fulfilling the ministry of Jesus, the Good Shepherd, who seeks lost sheep
Archdiocese of Seattle Adds Two Names to List of Credibly Accused
SEATTLE, March 31, 2023 – Today the Archdiocese of Seattle announced the addition of two new names - Sister Jerry Lyness, O.P and Father Thomas Phelan - to the official list of Clergy and Religious Brothers and Sisters for Whom Allegations of Sexual Abuse of a Minor Have Been Admitted, Established or Determined to be Credible.