Welcome to the Catholic Church in Western Washington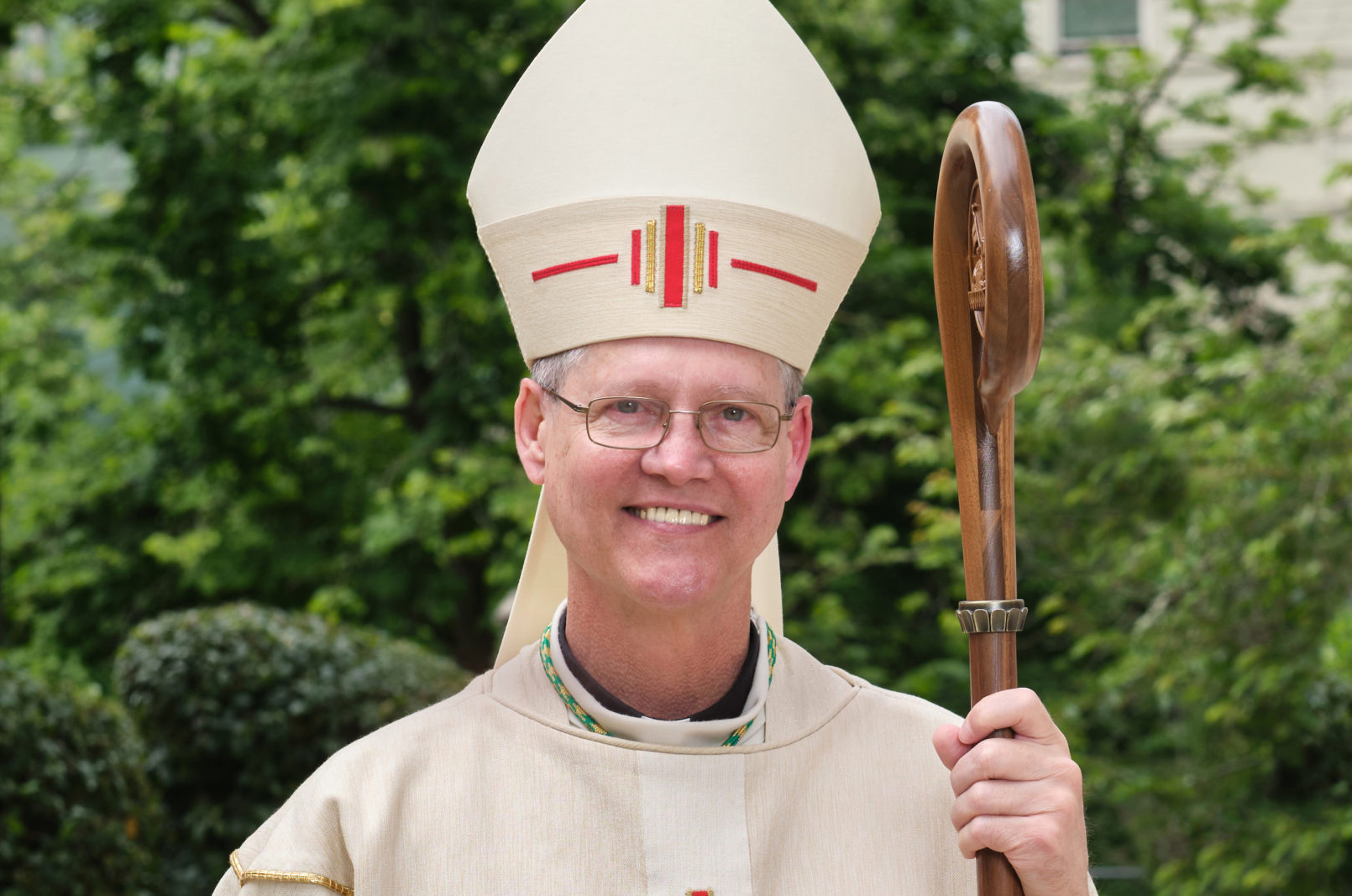 From Archbishop Paul D. Etienne
Welcome!  We hope this website inspires you to learn about the Catholic faith or go deeper in your own relationship with Jesus. Learn about the Archdiocese of Seattle, our ministries, upcoming celebrations and more.
We are taking time now in our archdiocese to renew our relationship with Jesus as part of our new Pastoral Plan: "Knowing Jesus Christ, Embracing His Mission." Please join me in praying that the Lord will open the hearts of our people to receive Him, His Gospel, and His gift of salvation.
Three ways to grow your faith this year
Signing of the Healthy Planet, Healthy People Petition.
SEATTLE, September 23, 2021 – The Archdiocese of Seattle signed the Healthy Planet, Healthy People Petition, which calls political leaders to set meaningful targets to protect creation and affirm the Paris Agreement at the upcoming UN Biodiversity Conference (COP15) and UNClimate Change Conference (COP26).
Archbishop explains religious exemption
September 14, 2021 - Some people have recently associated my actions in relation to the COVID pandemic with those of the state. While the state's guidance and declarations do have direct implications for us as Church and as an employer, I want to be clear — my actions are to protect life as a shepherd ... 
No Religious Exemption for Vaccine Mandates
As Washington Gov. Jay Inslee announced August 18 that all those who work in public and private schools, along with most state employees and health care workers, must be fully vaccinated against COVID-19 by October 18, Seattle Archbishop Paul D. Etienne is making clear that Catholics do not have religious grounds for refusing the vaccine or seeking an exemption to the requirement.