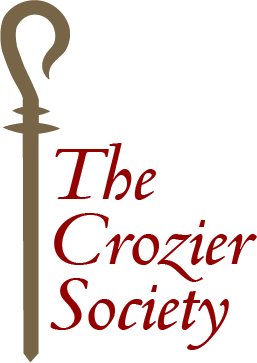 Supporting Catholic leaders
Catholics from around the archdiocese form The Crozier Society, which supports the Archbishop and funds seminarian formation and education.
Crozier members form community and enjoy spiritual development through liturgies, days of reflection, social gatherings and religious pilgrimages, as well as build relationships with each other and our seminarians. 
Please consider joining The Crozier Society.
Gifts of $52k can send a seminarian to school for the entire year.  Consider gifts of $52k annually, $26k semiannual and $13k quarterly.
Please mail contributions to Archdiocese of Seattle, Crozier Society - Seminarian Education Fund, 710 – 9th Ave, Seattle, WA. 98104.
Make gifts payable to Corporation of the Archbishop of Seattle, for tax ID number 91-0778147.
Tuesday, August 22
THE ARCHBISHOP'S GOLF TOURNAMENT
Benefitting Seminarian Education
9:30am        Mass
12:00pm      Shotgun start
6:00pm        Dinner Buffet
Trophy Lake Golf and Casting, Port Orchard
To register for this event, Click Here
Sunday, December 3
Advent Anticipation
St. James Cathedral
Vespers: 4:00pm
Reception:  4:30pm – 7pm
Breaking Bread with Croziers – Sunday, October 2
Advent Preparation – Sunday, December 11
Frequently asked questions