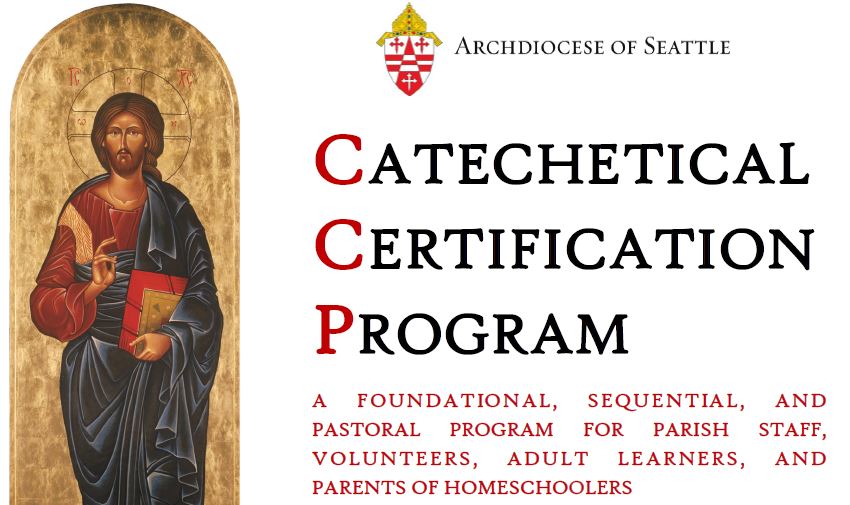 The introduction of the National Directory for Catechesis [NDC] states: "Jesus Christ is the unique emissary of the Father, and the apostles are the emissaries of Jesus Christ." It also proclaims that "the object of catechesis is communion with Jesus Christ" (NDC, p. 55). We accomplish this by both sharing the content of our faith – Sacred Scripture and Tradition – and through our personal witness of what it is to be a disciple of Jesus Christ. 
In order to promote catechesis that is foundational, sequential and pastoral, the Archdiocese of Seattle is offering this 6- to 8-month program to learn both the "what" and the "how" of authentically passing on the treasures of our Catholic faith. This program includes a series of classes presenting the Tasks of Catechesis and Methodology, along with a series of online videos from the Augustine Institute's Symbolon program, whose content provides elements of how to know and live the Catholic faith.
Click below to register and indicate how you will be paying the fee. Payment is available by parish billing, personal check/money order (one-time or in three installments).