14 Rules for Ignatian Discernment with Fr. Timothy Gallagher
St. Ignatius of Loyola provides vital guidance in the form of fourteen rules of discernment that might help us grasp this experience, overcome discouragement, and live joyfully every day. Fr. Gallagher will go over these fourteen principles in this retreat and use specific examples to illustrate how to apply them to our lives today.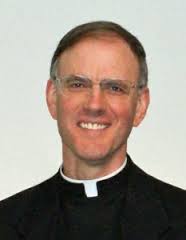 Learn more about Fr. Timothy Gallagher
$269.00 Private single room (one person)
$229.00 Shared room (2 people, price per person)
GUEST INFORMATION:
Our guestrooms have one queen or double sized bed per room. Rooms are simply furnished with bedding, towels, and soap as well as a Bible and crucifix.
Registration includes all presentations, six meals, and two nights in a comfortable room with private bath.
On the first evening of your retreat, you are welcome to arrive any time between 4:00pm and 6:00pm. The retreat will officially begin with dinner at 6:00pm. The retreat will conclude at 1:00pm on the last day of your retreat, following lunch.
A computer with internet access is open for use in our lobby, and WiFi is available throughout the building.
Our staff or retreat volunteers are eager to assist you throughout your stay. Coffee, tea, and fresh baked cookies are offered 24/7 in the Dining Room. Our Chapel is always open, giving you a quiet place for prayer and reflection any time of the day or night.