Celebrate the joy of the Easter Season
The Easter Season is 50 days, from April 17 to June 5, Pentecost Sunday. This Easter Season, we invite you to be intentional about proclaiming and celebrating the Risen Christ throughout this joyous season.
Happy Easter from Archbishop Etienne
In this video, Archbishop Etienne invites you to fully celebrate the joy of the Easter Season.  After watching the video, scroll down for ideas.
Archbishop's homilies and reflections
Ways to celebrate all 50 days
Go to the USCCB's page, What is Easter?, to learn more about it and share with others.
Make your own or just use a simple white candle and say the Paschal greeting with your family as you light it at dinner.
Resolve this Easter Season to spend 15 uninterrupted minutes with our Lord every day. It will change you.
Listen to Bible in a Year
Father Mike Schmitz's podcast tops the charts for a reason. You can start any time. Start today.
Start a gratitude journal
Every day, write down something you are grateful for to God.
Find a joyful quote or aspiration from Scripture to say every day this Easter. Philippians 4:4 is a good start.
Start a prayer list in a journal or on the notes app on your phone to remind yourself for your daily prayers.  Let others know you are praying for them.
Say the Paschal greeting every day: "Christ is risen. He is risen indeed!"
Easter is the feast of all feasts, a time of celebrating and feasting. Enjoy dessert tonight!
If asked why you are joyful and hopeful, have the courage to give Christ as your source.
Make an Easter song list, from Haydn to praise songs. Anything uplifting.
Faith-filled Easter baskets
Add some faith to their Easter baskets.  Check out some great ideas here.
Pray Liturgy of the Hours
This prayer of the Church marks the hours of each day. Start with just Morning or Evening Prayer. The Laudate app makes it easy.
Christ is risen and is present in the Eucharist. Seek him at Mass and adoration.
Bake all Easter season: Paschal Lamb cake, Resurrection cookies, lamb bread ...
Go on a local prayer trek
Hike two local outdoor stations of the cross or bike a local rosary route.  Learn more.
Look for ways you can show Christ's love to others, helping a neighbor or at your parish.
Leave a bowl of sealed Easter candy on your front porch with a "Happy Easter" sign to thank delivery people.
Put 50 chocolate foil Easter eggs or jelly beans in a jar and eat one a day to remind you it's the Easter season.

Date:
May 29
Time:
–
Location:
The Solemnity of the Ascension of the Lord  celebrates when Christ ascended into Heaven in the presence of his disciples on the fortieth day after his Resurrection.

Date:
June 5
Time:
–
Location:
The Solemnity of the Pentecost commemorates the descent of the Holy Spirit upon the apostles, fifty days after the Resurrection.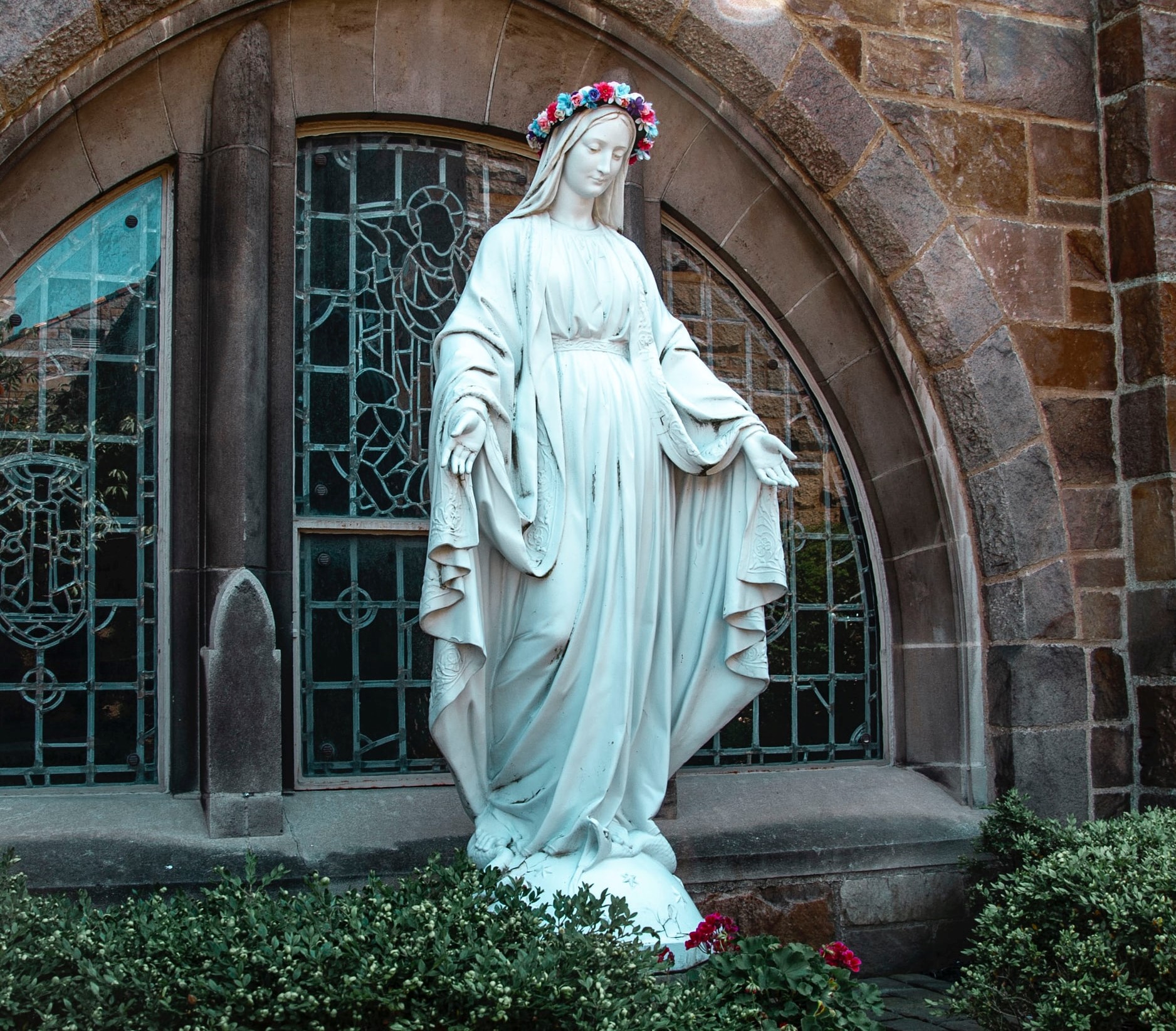 May is part of the Easter season, and it's the month we celebrate and honor Mary, the Mother of God and our mother.  Ways to honor Mary:
Pray the rosary, every day if possible.
Pray the Litany of the Blessed Virgin Mary.
Do a May crowning of Mary at your parish or at home.
Create a mini Marian grotto with a statue of Mary.
Celebrate the anniversary of our Lady's apparition at Fatima on May 13, the Feast of the Visitation of the Blessed Virgin Mary on May 31.
Follow @ArchdioceseofSeattle on Facebook and Instagram for inspirational posts and suggestions for celebrating all 50 days of Easter. Share the Good News!