Tribunal
In accordance with the laws of the Catholic Church, the Seattle Metropolitan Tribunal provides pastoral care to Catholics, and to non-Catholics who approach the Church, by hearing and responding to their petitions and questions. It does so by examining and adjudicating questions involving the status of persons and the protection of rights. The Tribunal primarily addresses the marital status of persons and their freedom to marry in the Catholic Church. The Judicial Vicar and other canon lawyers working with the Tribunal also provide canonical resources and consultation to the archbishop, central agencies, parishes, and the Catholic faithful.
Staff
Sr. Carolyn Roeber, O.P., J.C.L., Ph.D.
Director of the Tribunal, Judge
206-382-4567
carolyn.roeber@seattlearch.org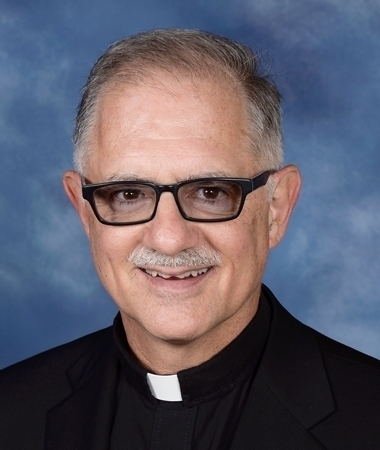 Anthony E. Bawyn, J.C.D.
Parish Priest and Judicial Vicar
206-382-4565
tonyb@seattlearch.org
Karen S. Giffin, M.,Min.
Assistant Director and Defender of the Bond
206-382-4270
karen.giffin@seattlearch.org
Christina Machnik
Tribunal Specialist/Ecclesiastical Notary
206-382-4569
christina.machnik@seattlearch.org
Ligia Mahoney
Tribunal Specialist/Ecclesiastical Notary
206-382-4371
ligia.mahoney@seattlearch.org
Noemi Reyes
Administrative Assistant
206-382-4830
Tribunal@seattlearch.org
Daniel Witham
Judge
daniel.witham@seattlearch.org
Phone
(206) 382-4830
Fax
(206) 382-2071
Email
tribunal@seattlearch.org