Issac Orr, 910 Marion Street, Seattle 98104
910 Marion Street, Seattle, WA
Este evento es SOLO para líderes de movimientos. Los líderes de los movimientos actualmente presentes en nuestra arquidiócesis están invitados a participar en esta reunión mensual que se realiza en la sede del arzobispado.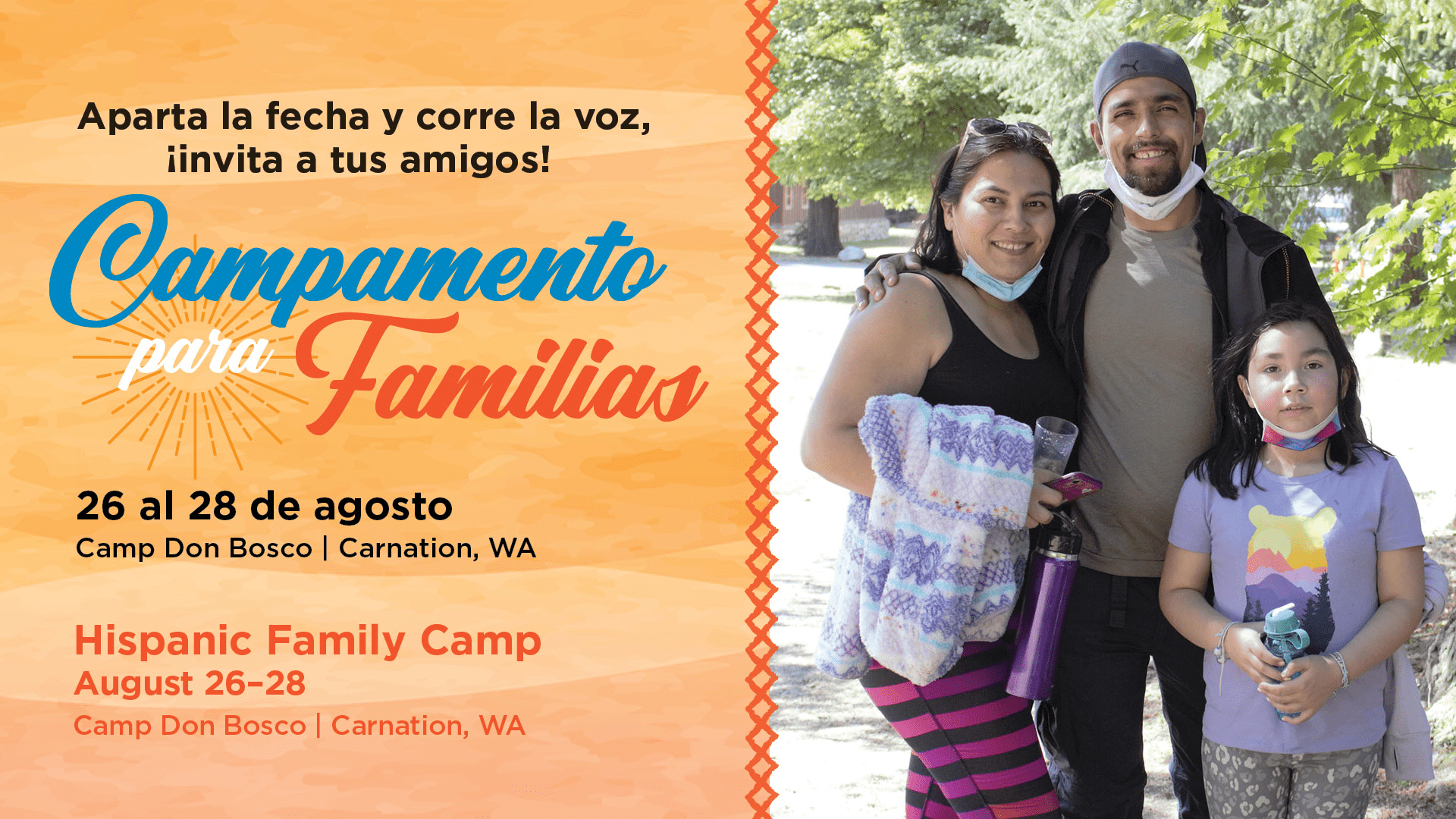 Camp Don Bosco
1401 327th Ave NE, Carnation
Campamento para Familias 2022 - en español / Hispanic Family Camp 2022 -all in Spanish
Todas las familias están invitadas a participar de este evento en el Campamento Don Bosco para dos días de entretenimiento, oración, compartir y aprender. Inscripciones abren el 30 de abril - Plazo hasta el 21 de agosto
La cuota de inscripción (que incluye alimentos y hospedaje) es de:
$175 para familias de 1-3 miembros
$250 para familias de 4-6 miembros
$300 para familias de 7-9 miembros
ENGLISH
All families are invited to participate in this event at Camp Don Bosco for 2 days of entertainment, prayer, sharing and learning. Registration opens on April 30th and closes on August 21st. Cost: $175 for families up to 3 members; $250 for families up to 6 members and $300 for families up to 9 members. PAYMENT BY CHECK OR MONEY ORDER IN THE NAME OF: Corporation of the Archbishop of Seattle
Archdiocese of Seattle
Office for Hispanic Ministry
710 9th Ave, Seattle, WA 98104
Interested in adding your Catholic event to this page?