Lent 2021 Inspiration and Resources
Lent 2021 starts on Ash Wednesday, February 17, and lasts until the Evening Mass of the Lord's Supper on Holy Thursday, April 1. Lent is a time of prayer, fasting and almsgiving. What will you do this Lent to grow closer to Jesus?
Fasting and Abstinence Guidelines
In addition to fasting from food, there are other ways to fast that can help us grow closer to Jesus. We can fast from the noise and distraction of our screens, from the desire to put ourselves and our ideas first, or from things we indulge in, like cream in our daily coffee. The point is to use whatever we give up as an opportunity to offer it to Jesus and grow closer to him.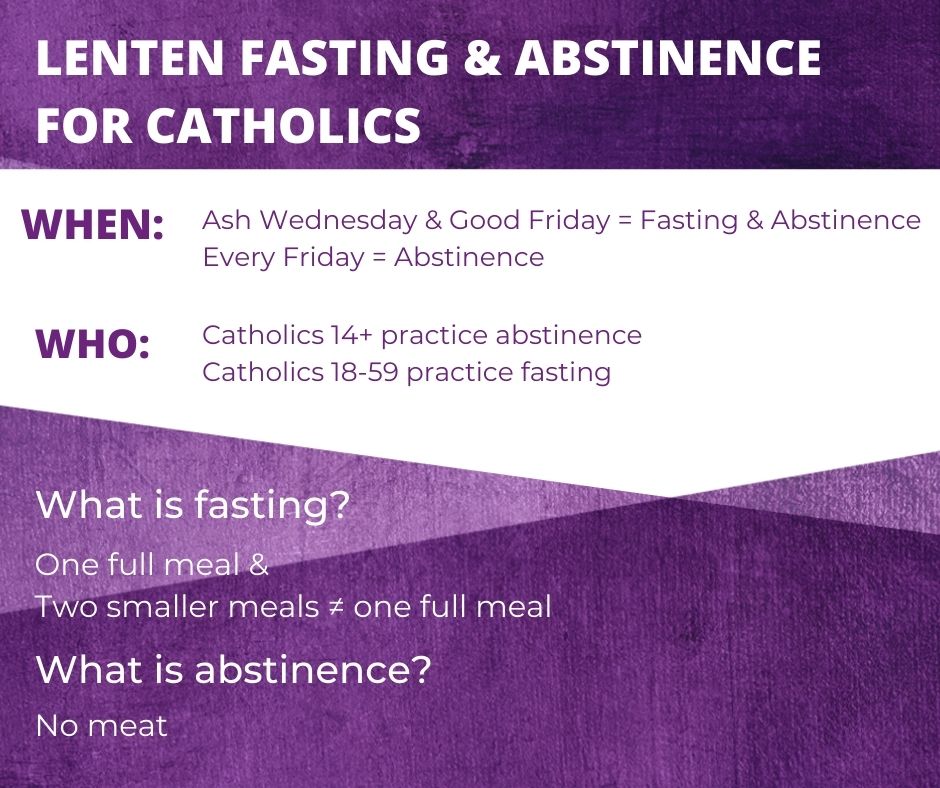 This video features images of the Stations of the Cross from parishes around the Archdiocese of Seattle.  Take a couple minutes to watch and reflect on how as Catholics, we all unite to walk with Jesus through His Passion.
Click on these GIFs for some inspiration for your Lent. For best viewing, click on the full screen arrows. To share, click on Vimeo and download.
Follow us on social media for more Lenten inspiration