Evangelization Workshop
Special workshop on:
Effective Ways to Witness and Proclaim Your Faith in Jesus Christ
Sunday, February 13th, 9:30 AM-1 PM at Archdiocese of Seattle Chancery Offices, 910 Marion St. Seattle
Learn about our shared baptismal call to share our faith in Christ with others and practical ways on how to evangelize and witness our faith.
Join Tricia Bølle and Fr. Isaiah Molano, OP from St. Francis Xavier Lay Missionary Society as they lead this workshop to provide you some practical tools and tips as you seek to share your faith with others. Special focus on young adult ministry, but all are welcome! Interpretation into Spanish available if requested by registration deadline February 11th.
Face coverings will be required while attending this event.
Schedule:
9:30 AM: Welcome
9:35 AM: Session 1:  Understanding – The Call to Evangelize and Radiating Christ
11:00 AM: Q&A
11:15 AM: Break
11:30 AM: Session 2:  Application – Sharing Our Faith Through Encounter
12:30 PM: Wrap-up & Closing Prayer
About the facilitators:
Tricia Bølle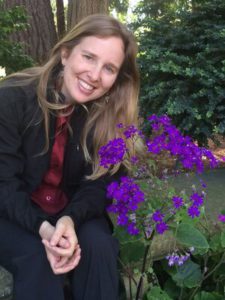 Tricia Bølle is the founder and program director of the Saint Francis Xavier Lay Missionary Society – a lay missionary apostolate dedicated to forming, sending and supporting Catholic laity to share the life and love of Christ in Asia through a diverse ministry of evangelization, faith formation, and social justice. Tricia has had the blessing to serve as a lay missionary for nearly 15 years in many parts of Asia, including Hong Kong, India and Japan. In Asia she has developed and led Chinese language Bible studies, young adult fellowships, Ignatian prayer groups, faith and life classes, pastoral counseling, workshops for seminarians, priests and sisters, among several other ministry programs that the Holy Spirit has made possible. Tricia was raised ecumenically, both Catholic and Protestant, and continues to work across Christian communities, though primarily focused on raising awareness on the vocation of the laity and of the call to mission and evangelization among Catholic young adults. Her goal is to help all people encounter the love, hope and healing of Jesus Christ.
Fr. Isaiah Mary Molano, OP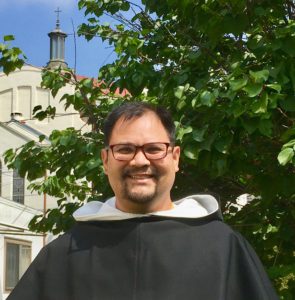 Fr. Isaiah Mary Molano, OP is a Dominican Priest and the spiritual director of the Saint Francis Xavier Lay Missionary Society. He has had the fortune of being involved in many young adult and campus ministry programs, including Saint Dominic's Young Adults Group in San Francisco, Stanford, Arizona State and UC Riverside. He has served on short-term immersion and missions in Hong Kong, India, and Central America.  Fr. Isaiah's focus is on helping young adults engage in their faith in a meaningful way, and also to discover Christ in popular culture. He is currently the religious superior of the Dominicans in Los Angeles.